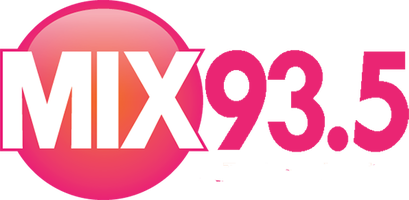 Roanoke's Best Variety!
Mix 93.5 is Roanoke's at work choice for listening. The day starts with Brooke and Jubal in the morning, Delana at work, and Roanoke institution Danny Meyers with the Danny Show for the drive home. Cap off the day with great music from your host Mario Lopez every evening. Core artists include Bruno Mars, Maroon 5, P!nk, Justin Timberlake, Taylor Swift and Ed Sheeran.
Mix reaches Moms! Moms and dads with young families starting their life together. From cars, the first home, stuff for the kids, Mix delivers and audience that needs your services.
Mix 93.5 stays connected with listeners through on-air and online contesting, on-site promotions, texting and social media (Facebook/Twitter) campaigns.
Call Letters: WSNV
Format: ACHOTMODERN
Dial Position : 93.5 FM
Brand: Mix 93.5
Target Listener: W18-49