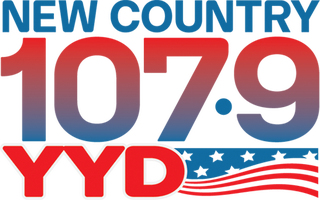 Roanoke-Lynchburg's New Country
The Roanoke Metro's heritage country station and the home of The Bobby Bones Show. WYYD also features Scott Stevens for the drive home and Tige and Daniel at Night. Core artists include Blake Shelton, Florida Georgia Line, Eric Church, Carey Underwood, Chris Stapleton, and Luke Bryan.
WYYD reaches consumers who are starting families, growing their careers and establish brand loyalty. WYYD also reaches household decision makers who have influence over everything from purchasing a vehicle, to home improvement projects and financial decisions.
WYYD stays connected with listeners through on-air and online contesting, on-site promotions, and in person engagement with the most passionate country music fans!
Call Letters: WYYD
Format: COUNTRY
Dial Position : 107.9 FM
Brand: WYYD
Target Listener: P18-49